Prototypes and games I've made
Games I've made
SANITY
​IS OVERRATED
I created this game at the Academy of Interactive Entertainment with a team of artists, designers and programmers. The premise is there are 4 players divided into 2 teams both trying to summon their own monster, playing mini games to earn points and win the game! Sanity is Overrated was realeased on Itch.Io and proceded to get nearly 1000 views and 200 downloads.

---
Geometrica
I started working on Geometrica at a game jam while studying at AIE. I then wanted to release it so I spent a few months polishing and testing the game. The game is very basic as you only have to tap on the circles and diamonds while avoiding tapping the red squares or missing any shapes. A full release on iOS and Android is planned for late 2017.
---
Cyclone Room Demo
I made this game as a part of a VR hackathon about sustainable urban development. I made it with a team of people from James Cook University, two 3D artists from various fields, a producer and a programmer.
---
Build A burger
This game was built in three days as a part of the Melbourne Global VR Hackathon (23/6/2017 - 25/6/2017). It is for HTC Vive and features a multitude of interactable objects that can all interact with one another. The main objective of this game is to build a clean burger, the player must wash all of their ingredients by either cooking or washing them. All of the assets were developed during the hackathon.
---
VR Firefighter prototype
This prototype is a work in progress made for Oztron Media. It features a fully tracked real life chainsaw that users can use in game to cut down trees.
​
Powered by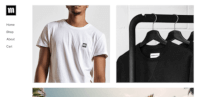 Create your own unique website with customizable templates.